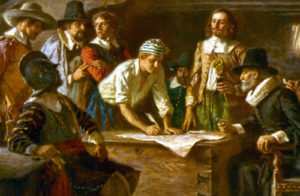 Contact your state representative about abolishing the "archaic laws" in Massachusetts. This will protect against effects of possible future federal actions on civil rights as they pertain to women's health, birth control, abortion, decriminalizing homosexual intimacy, homelessness and more.
Please call your state representatives and senators to ask for their support in passing this legislation. The bills marked HD are in the House of Representatives, and the (SD) Women's reproductive bill is in the State Senate.
HD1465, An Act establishing the Massachusetts law revision commission: Currently, there is no mechanism in place to comprehensively review the Massachusetts General Laws and recommend the repeal or amendment of state laws that are outdated or unconstitutional, and thus no longer being enforced. This bill would establish a permanent law revision commission of legal experts to examine common law, state statutes, and state and federal court decisions in order to identify archaic or unconstitutional laws and recommend legislation to the Legislature that would amend or repeal these laws. Law revision commissions exist in California, Connecticut, Michigan, New Jersey, New York, and Oregon to date—an area we will explore in PPA for future action.
HD3340, An Act relative to the reform of Certain Archaic Laws: This is an omnibus piece of legislation that contains the language from all of my issue-specific bills.
HD1937: An Act updating the laws to protect women's health: This bill would repeal currently unenforced and unconstitutional statues that criminalize abortion.
HD1467: An Act relative to the reform of unconstitutional archaic laws: This is a redraft of the bill that was released by the Judiciary committee in the previous session. It repeals archaic statues not currently enforced that criminalize homelessness, the communist party, and require reading of the bible in public schools.
HD1466: An Act relative to the reform of archaic laws implicating certain private consensual intimate conduct between adults: This bill would address the two sections of the General Laws which are understood to refer to "sodomy."
SD940 – An Act negating archaic statutes targeting young women, repeals statutes that have been deemed unconstitutional restrictions on women's health, including reproductive rights and contraception.